I created a

Prudent Produce board on Pinterest

! Each week I will pin this post, listing the date in the pin name, along with listing the recipes that went with it. Hopefully this makes it easier to refer back to past posts if you are looking for a recipe from a prior post. I will work on getting all the old posts up there as well.
My kids are loving the melon lately! I cut it up right away and keep it in a clear container in the fridge - easy access for a snack for them.
Ever have those weeks where everything piles up? My work was crazy, hubs work was crazy and needed a couple hours of my time every night (owns his own business so I pinch hit), kids schedule is crazy with sports, hubs and I are coaching youth track, and I was feeling generally under the weather which finally turned into a full fledged sinus infection by today. Awesome.
Times like these, I want to turn to junk food and stress eat, and I know that's the worst thing for me. Thank goodness I have

Prudent Produce

at my door every week - I'm frugal and don't want to let anything go to waste, so we always use it.
This is what we are expecting in the Standard Bin this week:
4-Gala Apples
2-Valencia Orange
1-Cantaloupe Melon -

Jello Canteloupe
2-Bartlett Pears
4-Bananas
4-Kiwi - Kiwi & Lime Soup
1-Romaine Lettuce - Chicken Caesar Salad Pizza
1-Broccoli - Farfalle with Broccoli
1-Cauliflower - Cauliflower Gratin
1-Carrot with Tops - Pad Thai
1-Snap Peas (.5lb) - Pad Thai
1-Crimini Mushroom (8oz) - Pad Thai
Pad Thai
- I love pad thai! This looks like an easy recipe, and the best part is that you can throw in anything you want! Use up your carrots, snap peas, and mushrooms in here. Add beef or chicken if you want.
Cauliflower Gratin
-
I love cauliflower just tossed with some coconut oil and roasted in the oven at high heat - but if you want something a little richer, this is your dish! This one might even win the kids over.
Farfalle with Broccoli
-
instead of the anchovies, just use more salt or some worcestshire sauce.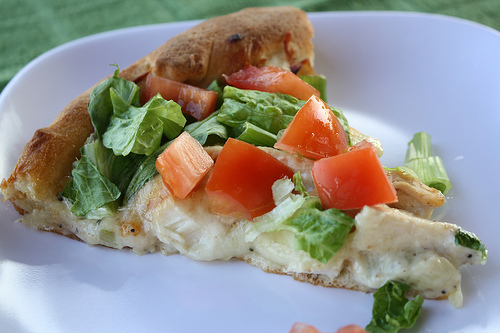 Chicken Caesar Salad Pizza
- you could definitely leave the chicken off of this one if you are meatless. I like the hot and cold concept of this one. I really can't imagine that two heads of lettuce is used in this recipe - maybe two large outer leaves? Use your judgment.
Kiwi & Lime Soup
-
how cute is this? This would be a super elegant but easy start to a grill out with friends, or just a fun way for kids to eat their fruit.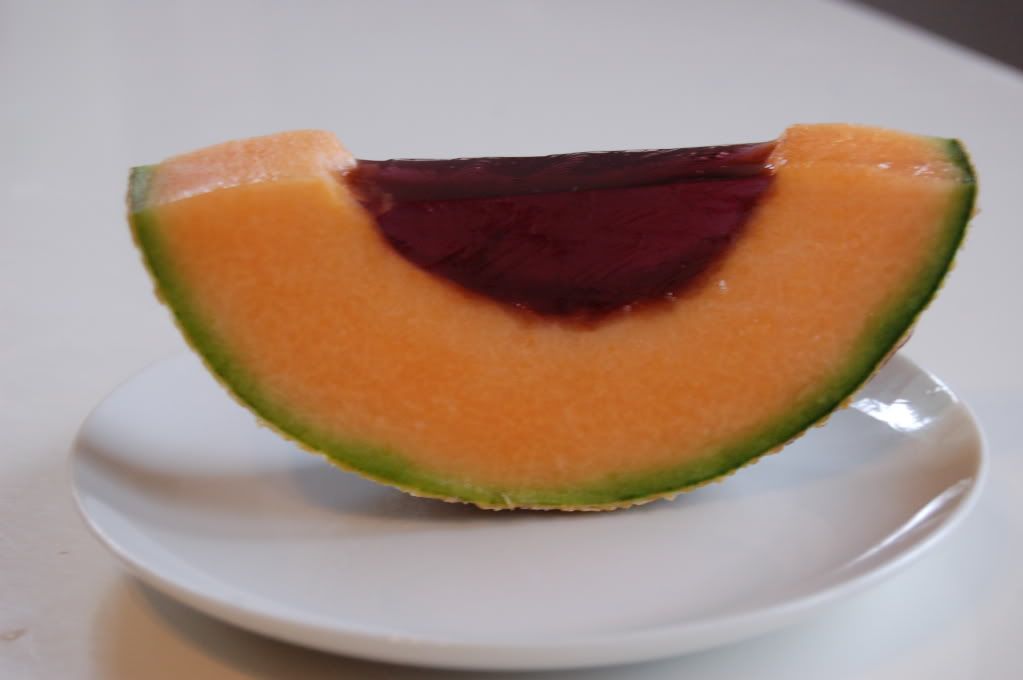 Jello Canteloupe
- enough said. How fun!! Use a really fun color like lime green to contrast the orange melon.
What are you cooking up this week? How do you handle an extra stressy time period? Home remedies for a sinus infection?